A multi-million dollar ETH market sell was placed on the GDAX exchange
This crashed the price of ETH, triggering stop losses and margin positions, which crashed the price even further
At one point ETH was trading for as little as $0.10
For a few seconds on Wednesday (June 21st) ETH was traded on the GDAX exchange for as low as $0.10 – down from over $300 just a few seconds earlier.
The flash crash looks to have been caused by a multi-million dollar market sell order. This triggered the stop losses of many ETH holders and will have forced the liquidation of many positions held on margin.
"On 21 June 2017 at 12:30pm PT, a multimillion dollar market sell was placed on the GDAX ETH-USD order book. This resulted in orders being filled from $317.81 to $224.48, translating into a book slippage of 29.4%. This slippage started a cascade of approximately 800 stop loss orders and margin funding liquidations, causing ETH to temporarily trade as low as $0.10."
Of course, for every sell there's a buy. And the biggest winner from this looks to be this guy: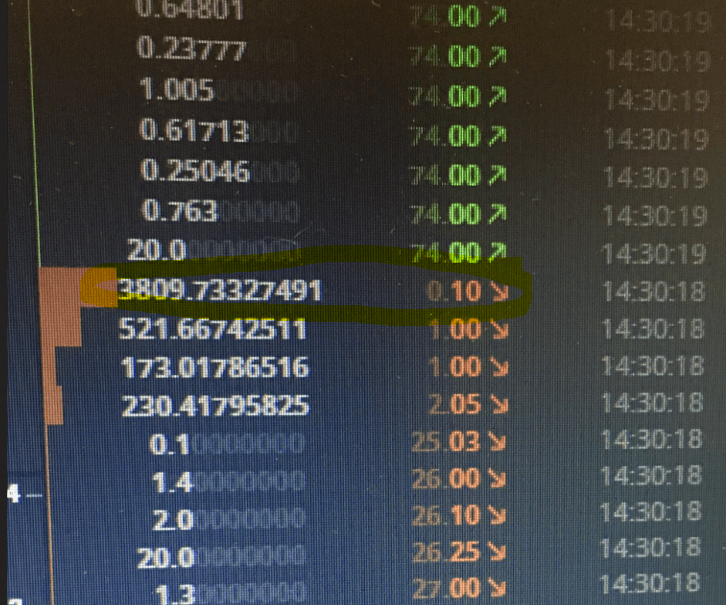 He picked up more than 3800 ETH for $0.10 a piece – less than 0.1% of what it was trading for just seconds previously.
Prices soon returned to normal (~$320), leaving this lucky person the proud owner of a stack of ETH worth more than a million dollars.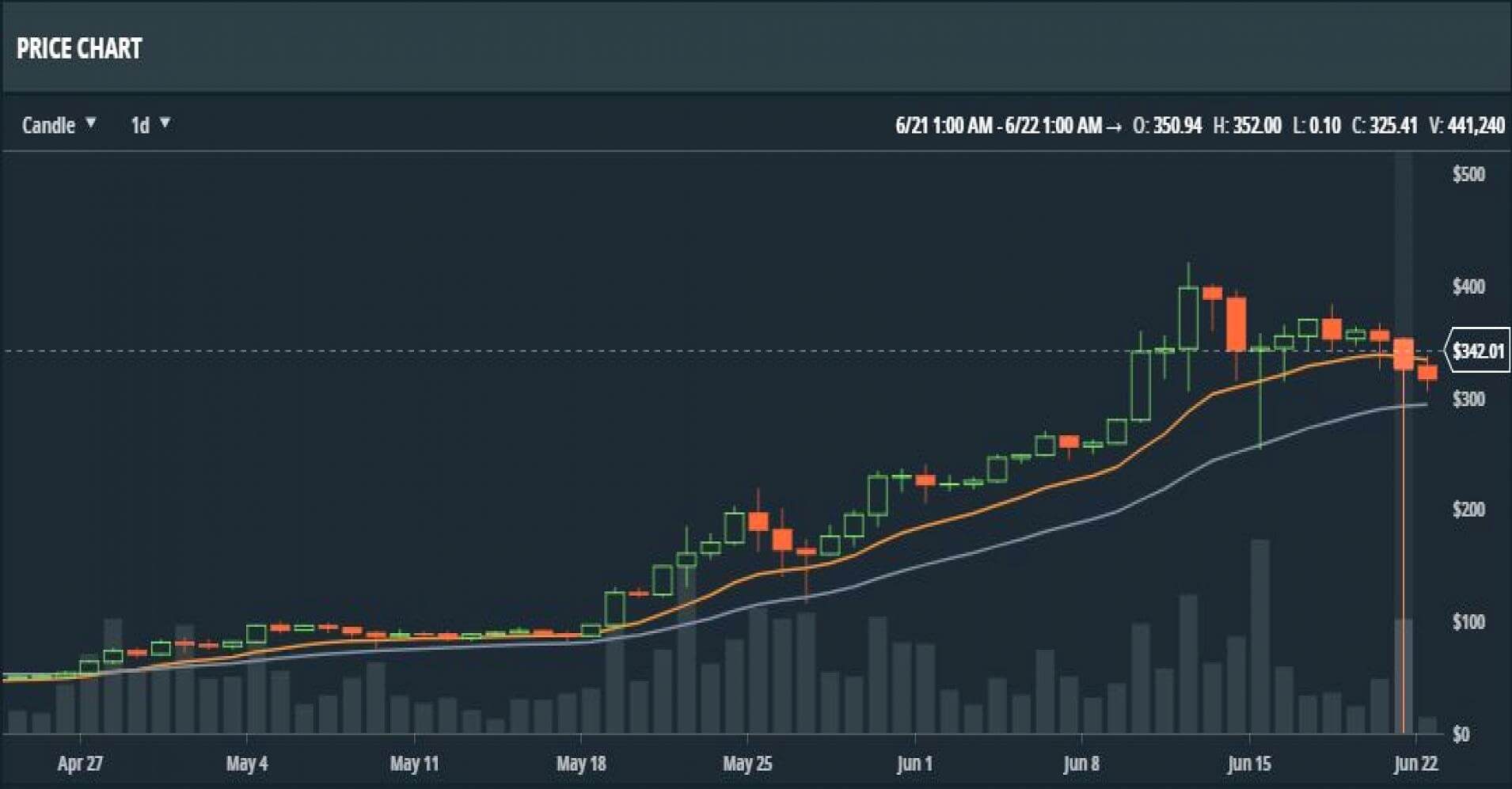 In his statement on the flash crash, White said all these trades are final. In other words, no one is getting reimbursed for their ETH or their money.
Some are speculating the crash was the result of market manipulation. I mean, who places a multi-million dollar market sell order on a relatively low volume exchange?
But White has said their "initial investigations show no indication of wrongdoing". He would say that though.
---